A high-level overview of the DICE framework is shown in the figure below. This framework includes the following components:
DICE IDE: an integrated development environment to accelerate coding, design and application prototyping based on the DICE Profile for UML and the DICE Methodology;
Quality analysis tools: a set of tools for quality analysis during the early-stage of application design via simulation, verification and optimization methods;
Feedback and Iterative Enhancement tools: a monitoring platform tailored to Big Data technologies and coupled with tools that will continuously detect quality anomalies that affect the application design and explain how the data-intensive application utilizes resources;
Continuous Delivery and Testing tools: a set of tools and methods supporting delivery on private and public clouds via a TOSCA-compliant3deployment tool, optimal application configuration, continuous integration, and quality testing.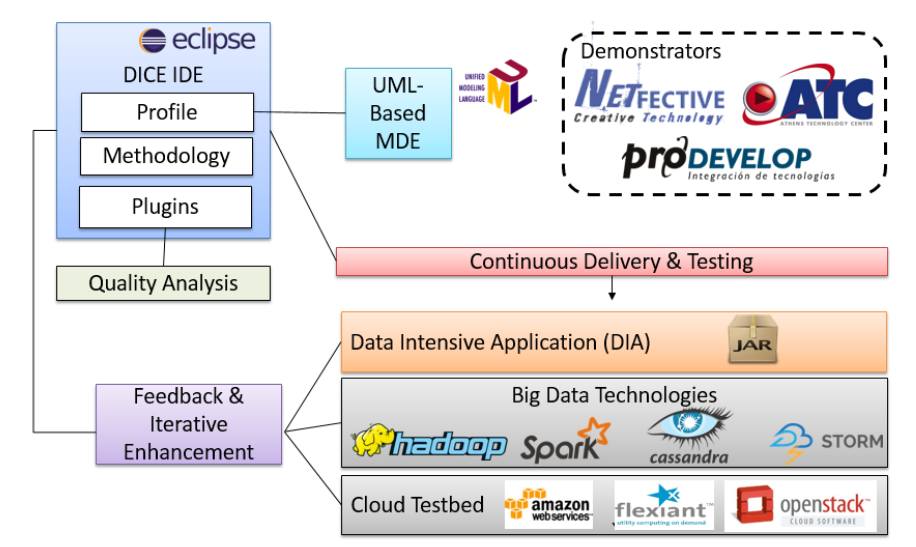 Below you can find preliminary releases of DICE tools along with the links to the more detailed information provided on the DICE Knowledge Repository. The first release of the integrated DICE IDE is planned for January 2017.